It's still Braiding Season.
Braiding Styles to Slay like a Queen
Ladies, that time of the year to show off your trendy protective styles is here. Yes, you can do that at every other time of the year, but there is the right time for everything.
Follow me for uptight braiding styles that will leave you wowed. Be calm; they are super easy to create on any day.  
These days, braids have more intricate styles you should try out.
1. Cornrow Braids
This style is a simple braid done close to the scalp. Cornrow braids can be mixed with other braid styles like box braids to create a fauxhawk and fit all face shapes. They can last without much maintenance.
Procedure:
Section your hair in the desired size, and divide each section into three. Begin braiding and adding hair till the end and secure by curling the ends around your finger
Repeat the process with other sections
2. Butterfly Braids
This style is pleasant to the eye, usually big and so may require the use of hair extensions because of its size. The thick and fluffy nature gives the face a natural look.
Procedure:
Braid hair down as usual. Stretch and pull the hair sections to make it fluffier
You can use some hair cuffs to make the hair look fancy.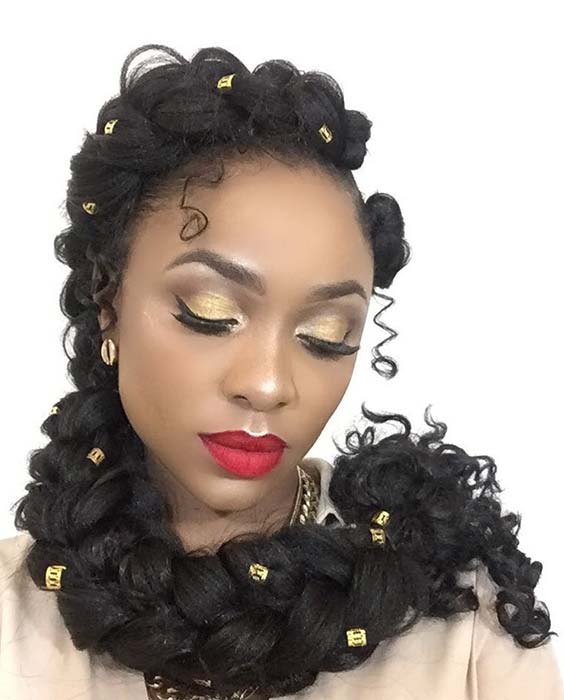 Source: @mariamcoreen
Final Thoughts
Sometimes a lady is judged by her looks, and braids cab add to her beauty. The braid style will always portray her elegance and poise while protecting her tresses.